--BETA SUBSCRIPTION OPEN--
Hello everyone,
We regret to inform you that the release date of "Dreamless: the Madness from the Sea" has been postponed due to time-related development issues. We are pleased to announce that the game is practically complete, however we wish to dedicate enough time to the debugging phase, including a beta test.

It is important for us to guarantee a pleasant player experience and in order to do that we have to gather additional feedback on gameplay and game balance.

On October 27th, we will begin beta testing and provide access codes to a selection of interested players. To participate, please fill out the form at the following button.
We'll accept applications until October 1st.
Cosmic Horrors Have Awakened
Save New Orleans From A Terrible Fate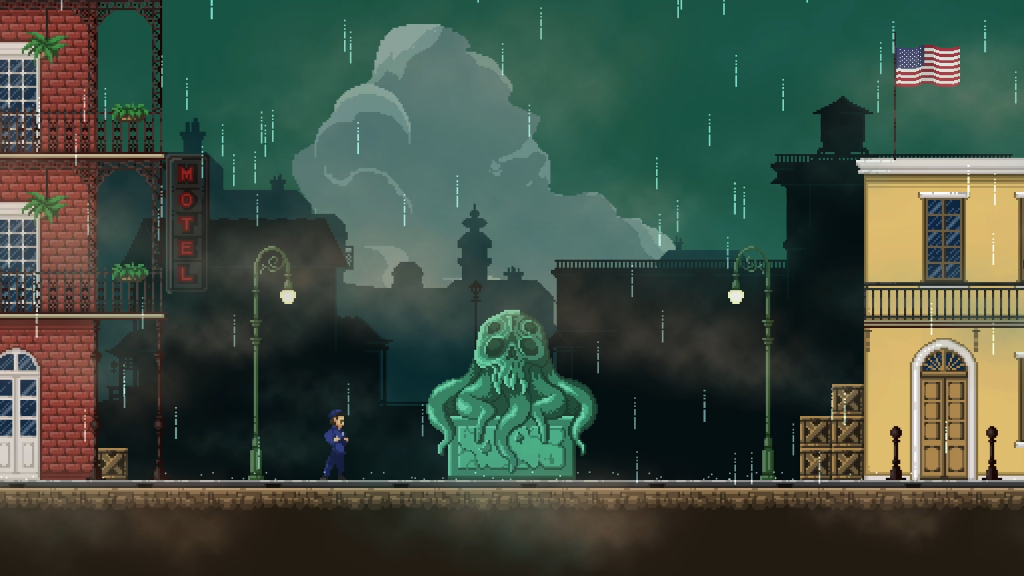 Ambrose Blackwood, a British archeologist whose fate is irrevocably bound to the mysterious city of R'lyeh and to its monstrous inhabitants.
Cthulhu, the master of R'lyeh, waits to be awakened from his deep and dreamless slumber in order to spread the seed of madness upon Earth.

Fight cosmic creatures as you traverse the city of madness, acquire new weapons and super-human abilities: only you can save humanity from a terrible destiny.
Dreamless: The Madness From The Sea will be available first on:
Dreamless: The Madness from the Sea is
Learn more about the engine used to develop Dreamless and other games.
DREAMLESS: The Madness from the Sea is being developed by Sleepy Cat Games in Italy. 
Have any question about Dreamless: The Madness from the Sea?